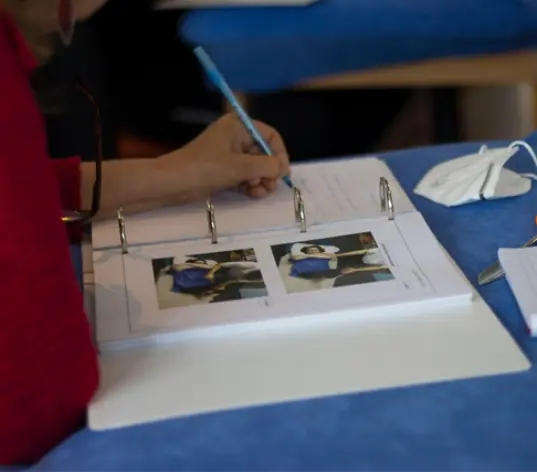 Vaartweg 92, 1401 RD Bussum, Netherlands
In the Upper Body we focus on all muscles starting from T12 (12th rib) up until the Temporalis
In English
Two days
3 hours theory
14 hours practice
Coffee/Tea/some snacks
All body-oriented therapies
Naturopathic healing methods
Energetic healing methods
Anamnesis / diagnosis
Professional ethics
Medical knowledge
Experience as a healthcare professional
General knowledge as a healthcare professional
Indien geen ervaring in overleg met Yvette
Medical knowledge
Thin sports wear
Socks
Theory
History about how NRT was developed and the advantages of this
new therapy compared to many existing therapies.
Reciprocal Inhibition and the Law of Symmetry
Mechanoreceptors
Contraindications
Palpate skills
How to apply NRT
Rules for Optimal Results
Explanation Zones in the body according to the NRT principle
All hands on
All muscles with their corresponding resets from T12 to Trapezius. A lot of practice where many students also immediately experience what it is like to see their own complaints disappear or greatly improve.
Hands on experience
Questions
Going over the resets of the day before
Continuing training
Continuing our resets from trapezius to the neck and jaw
Test (no exam)
After 2 days training you will do an Upper Body Reset on a participant, thoroughly guided by Yvette. A chance for you to see how much you have learned. No test, but a really useful moment to see your own results. It's about 30 minutes of full concentration. After that you will experience it yourself as you swop places with the same participant.